We are in October and next mount we will be in the excitement of Christmas. You know that everybody going to buy christmas trees,gifts and lights. Probably christmas items are limited in stores. Therefore, you don't take a risk. We wrote about Christmas Wish Book before, you should browse it but in this post we preview just trees,gifts and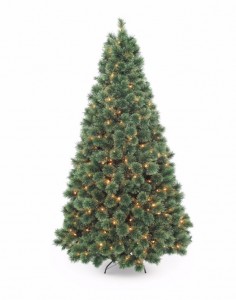 lights. Sears offers products that you do not find anywhere. In addition Sears give best prices that are guaranteed. By these products you can decorate your house extraordinarily. You know that if you want to make your house ready for christmas primarily a good christmas tree must be chosen to buy it. Secondly lights that are important to embellish your tree or house.
Christmas Tress
WholeHome Cashmere Tree $275.99 Tallest Point: 7 1⁄2′
WholeHome Fine Cut Pine Tree $104.99 Tallest Point: 6 1⁄2′
WholeHome Shortie II Mixed Pine Tree $47.99 Tallest Point: 4 1⁄2′
Other Decorations
Christmas Stocking (Reinder,Penguin,Santa) $11.99
Candy Cane Pathway Marker Set $49.99
Standing Santa $45.99
You can make your combine with other christmas products just visit Sears Offical Website. More and more items can be found in any Sears store or you can make your shoping online. Next time we will be with you Gift Baskets and Gift Sets.