Sears has launched speacial compaign for you for 4 days.Don't miss discount up to 70% exclusive brands which selected for you. Even if you don't need something, it might be a good idea to browse at the Sears Days's items. You can shop for the summer at lower price. You can find various products.

Women Clothes up to 50% Off, Kids apparel and Toys up to 30% Off,shoes up to 50% Off, Jewellery and watches up to 60% Off, Men's apparel up to 50% Off. In addition,Furniture up to 35% off,Kitchen up to %70 off,Bed and Bath up to 50% off,Mattresses up to 55% off.
Jewelry products attracts attention among them.Story of the jewelry based on ancient human history. First jewelery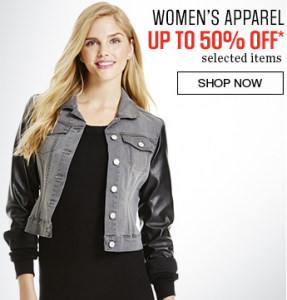 was made from marine shells and animal teeth. First professional jewelry appeared in Mesopotamia. Jewelry was an integral part of clothing.Human lifestyle prospered and the importance of jewelry increased.Jewellery is an indispensable accessory for women.
Some elegant products for Women (save 30%);
Diamore Diamond 1 , $1,991.50
Diamore Diamond Earrings , $484.75
Diamore Pendant , $304.50
Also,If you're married and If you don't complete your household goods,you should browse this Sears Flyer. There are significant discounts on many items.
Furniture:
El Ran Coates seat , $599.99 (Save $400.00)
Sauder Drawer Chest , $249.99 (Save $50.00)
Simmons Chair and Sleeper Beauty Sleep Mattress , $959.99
Natuzzi Editions two Piece Sectional $2,940.00 (Save $1,960.00)
WholeHome Queen Bed $779.99 (Save $520.00)
Household appliances:
Lagostina Skillets , $11.99
KitchenAid Countertop Oven , $183.99
Cuisinart Mechanical Toaster , $71.99
KitchenAid Easy Clean Juicer , $399.99
Major Appliances:
LG Refrigerator , $3,449.91
KenmorCordless Stick and Hand Vacuum , $149.99
Electrolux Canopy Wall , $899.91
Whirlpool Gas Steam Dryer , $1,249.91
For more discounted product,Click main page! Do not miss advantages,let's start shopping!