If you spend a significant amount on electronic home entertainments you need to see its real quality.
At Sears Led TV Catalogue Electronics range provided a range full of real qualities.
With these devices you can get the latest technology of surrounding systems, hd videos, real watch of movies.
Additionally prices are very affordable for an ordinary budget.
Leading brands are LG, Samsung, Axess, Seiki, RCA which are producing the best of TV technology.
Toshiba's 23″ class 1080p is priced at $249.99 while you may purchase 32″ of this product.
As you browse page by page you can see the rising values of the TV LED products on the catalogue.
On pg; 3 you may explore these products:
Westinghouse 39″ class, 1080p LED TV, $249.99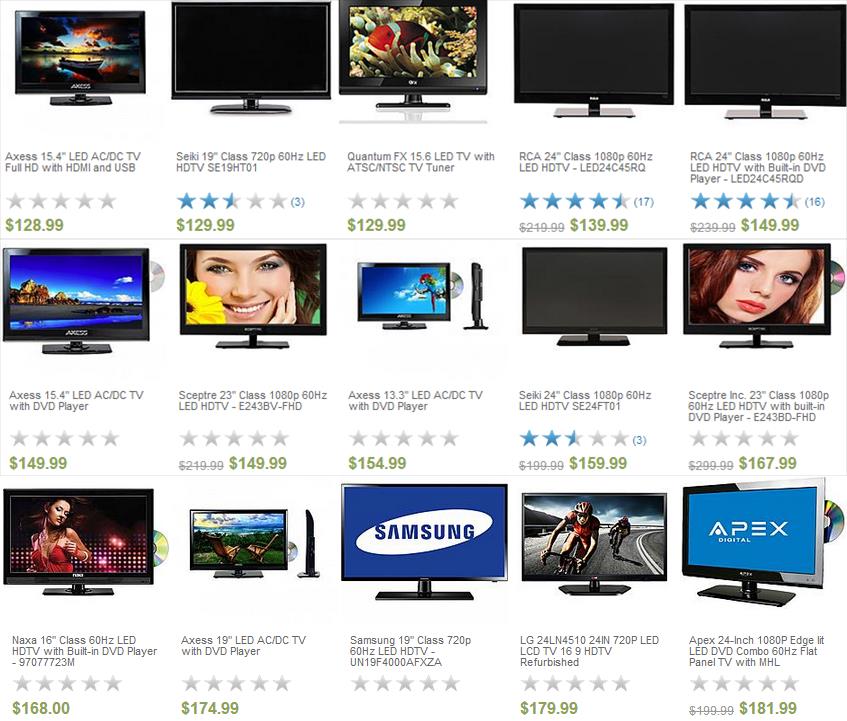 LG LED LIT 720p, $255.36
Sansui 32″ Class 720p, $249.99
Pg; 5:
Samsung 39″ 1080p LED TV, $377.99
Higher values of these products can be seen on pg; 6 where Philips 39 LED HDTV is available.
These TVs let you gain a 3D sound as soon as you start to watch a movie.
Usage of Wi-Fi and buletooth create a platform for you to connect any device like iPhone, iPad or DVD players as wireless.
Nowadays as crystal display of latest TV technology has been improved on such level you can watch football matches as you are in the stadium.
For example Toshiba 1080p 50″ TV would be useful if you got such purpose.
I can say that Samsung is considered as the best and preferred at most number of customers.
Pg; 8 exhibits mostly Samsung's TV products like 46″ class 1080p LED TV.
Sharp 60″ class aquous can be purchased at $749.99 and on the same page Samsung 1080p 120Hz HDTV is valued at $739.99.
Sale on pg; 9 selected 4K Seiki LED Ultra HDTV and this is the highest technology of any HD TV that would be imagined.
You may make a little search about this display technology on the internet then you will see 4K, 2K, 1080p order in the lists you may found.