Wishbook's fragrance part is embellished by most popular titles of the products well known by the users. You can check out the whole range via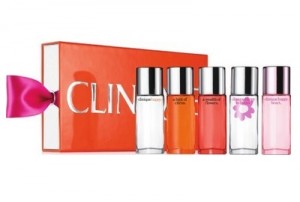 this post because we will also list some of products. This is actually a Sears catalog of accessories for women but fragrance exhibition is featured on the first section of the whole book. Clinique is one of the leading brand here. Set offers by this brand has been put on pg; 1-2. Featuring variety of fragrances that are preferred for this month to browse.
* Clinique a little happiness set, $46
A nice idea as a gift for incoming Christmas. Make your choice before prices get higher as the Christmas gets closer.
* Party pretty make up set, $47
The price for the set. There is also value price which is $133. Check out the details on pg; 3.
* Clinique eye refreshner set, $24
* Giorgio Armani acqua di gio' set for men, $105
Not only women are considered by Sears. There are also very high quality and preferred products of cosmetics and fragrances for men.
* Polo by Ralph Lauren for men, $105
Classy option for men who needs always to be impressive and presentable. At all times Polo makes everything in perfect way.
* Calvin Klein Euphoria Holiday 2014, $120
Another good idea to be a nice gift in this Christmas. Don't miss out these chances at Sears Stores.