Find a new enlarged range of health and beauty product that are available on this catalogue which you can browse by reaching via the links.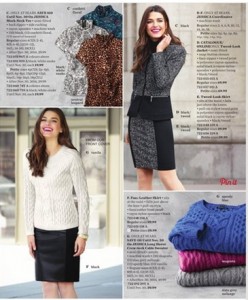 Leave comments about the products you have use or purchased previously. Sears Women's fashion is also among the product ranges featured by the last Sears exhibition online. Especially they focused on party dresses for women that would be favored to wear in nights at most cases.
Special prices at which value you can save at least $10 amount with this catalogue can be one of the basic elements that would get your attention on this catalogue.
WOMEN'S PARTY DRESSES
Visit pg; 4 to see a nice range of dresses preferred mostly in special nights. If you have intention to attend a celebration or an official meeting I can say these at Sears are among the most popular offers.
* Jessica cowl neck dress, $79.99
Suitable to fit your body in business meetings, celebrations and so on. It will complete the puzzle with your high heels to highlight your charm.
* Jessica crossover dress, $79.99
Like other perfectly tailored dresses, this is also another beautiful offer at low price.
* Sparkly shoulders dress, $59.99
Sears did not only focus on the dresses you would prefer only at special nights or more official places. Recently published catalogue also got a real nice range for casual clothing for women.
* Jessica fooler top, $34.99
* Jessica tote bag, $59.99
If in doubt please go and visit in-store this product. Because I know choosing a bag has always been hard when you consider the view after.