Sears prepared a new range for those in need for good quality of gifts like toys, clothing, entertainment products, decorative accessories, winter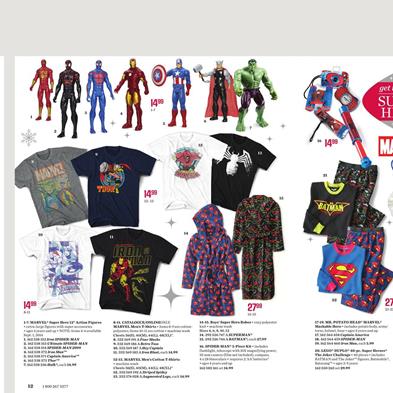 wear, and similar so on. Sears Catalogue Holiday gifts deal offers you free shipping if you spend more than $99. Within this range you will find these perfect products.
Especially Christmas Wishbook catalogue will be your main help. It contains toys, bed and bath, accessory wearing, fashion products and kids' clothing.
SEARS CHRISTMAS TOYS
Various kinds of toys are available from the selected toy catalogues. Wishbook offers many toys with prices reduced by 20% special to this month.
* Vtech touch and learn activity desk, $41.99
* Mattel little mommy cutie bunny doll, $21.24
* NHL 'TeamMates' collectible team figure set, $19.99
* LeapFrog Explorer Mosters University, $20.99
SEARS CHRISTMAS GIFT RANGE
Very nice small items as gifts can be your alternative to toys. There are many quirky gifts for everyone. You can also find electronic entertainment products like mp3 players, or headphones.
* Newberry Boys' zipper tie, $7.69
My mate loved this one I previously bought it for him.
* Star Wars Talking plush R2 D2 doll, $11.99
* Marvel Avengers Titan Hero, HULK, $11.99
* Sesame Street Learn to Play portable video player, $59.84
Wishbook has got a lot more than this. You can reach the catalogue with using the image I have put on the post. Visit catalogue page for further information.